18aug(aug 18)00:0021(aug 21)23:00Klemetspelet 2022Historic outdoor musical performance about the Sami Klemet Person, with historical martna on Jamtjorden in Leirskarddalen.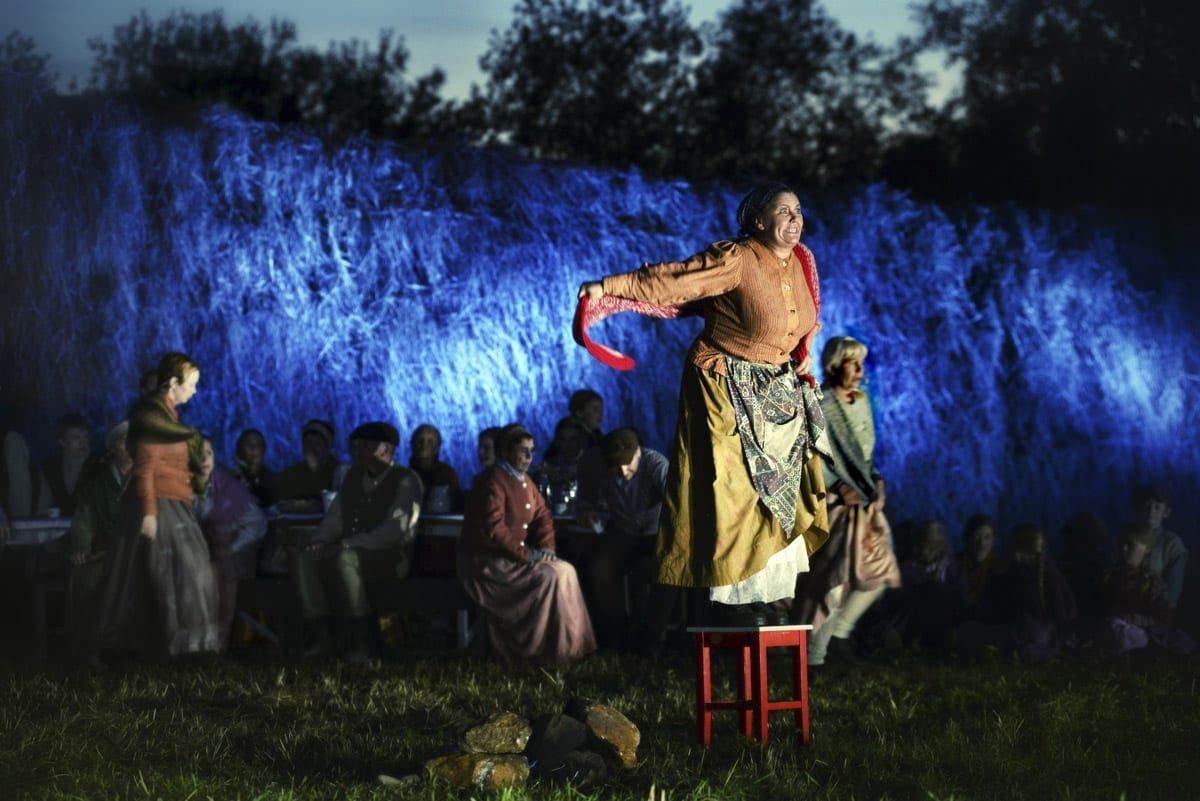 Arrangementsbeskrivelse

Klemetspelet is a large outdoor performance that has so far been arranged every other year, but due to the corona pandemic, Klemetspelet was postponed from 2021 to 2022.

The performance is about the Sami Klemet Person who around the turn of the last century lived with his family at the top of Leirskardalen, under Klemethelleren – not far from Rabothytta by Okstindan. Klemet was a man who both fascinated and frightened. The performance gives a picture of a time and a society that is distant, but also with characteristics of our time. Klemetspelet is carried out in collaboration with Nordland Theater, Åaerjehlsamien Theater and Giron Theater where both professional and local actors participate. In connection with the performance itself, a separate "martna" (market) is arranged; Jamtjordmartnaden, with the re-creation of the old marketplace.

In 2016, Klemetspelet received the American Architecture Prize for its scenery and in 2018 the same scenery received the award "The APDC * IDA (Asia Pacific Design Center + International Design Awards) – Excellence Design Awards for Religious and Spiritual Building". NRK TV broadcasted the documentary «Bergtatt» about Klemet and Klemetspelet in 2016.

Se mer...
Tidspunkt

18 (Torsdag) 00:00 - 21 (Søndag) 23:00